Not everyone is able to foster an animal, but you can still save a life! Our animals come from near and far. Overpopulated and underfunded, shelters often make limited and inaccurate adoptability assessments, putting many adoptable animals on euthanasia lists. Shelters are also often unable or unwilling to treat animals with special medical needs. We receive rescue pleas from shelters in Colorado, across the United States and even the world. We also receive surrender requests from pet owners due to illness or financial hardship.
By sponsoring an animal, you help us pull an animal from death row at a shelter or help an animal with emergent medical needs get treatment. A dog or cat that has no options as you are reading this page can have the hope of a second chance and of finding a loving forever home in the very next moment when you choose to sponsor now.
During checkout, please indicate in the message field the name of the dog or cat you would like to sponsor.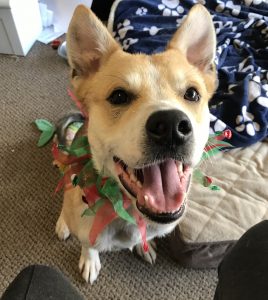 Isaac is an adorable one year old Shepherd mix from Roswell Animal Shelter.  When he arrived, he wasn't using his hind leg at all.  We discovered that he had a hip injury.  He needed an FHO surgery to repair his hip and make him able to walk.  Isaac had surgery at Deer Creek Animal Hospital on January 7.  He needs physical therapy for 2-3 months to help him stretch out his muscles and learn to use the leg again.  Help Isaac get the treatment he needs. HELP ISSAC today by sponsoring him here.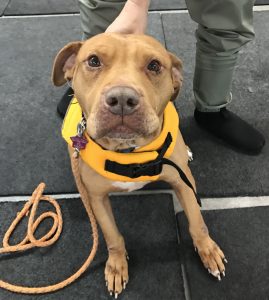 Redmond is the biggest cuddle bug of a senior pittie mix you will ever meet.  This boy lived a hard life on the streets fending for himself.  We think he's about 8-9 years old.  He has arthritis in his hip, knee and shoulders and a disc issue at the base of his spine.  He was emaciated when he came to us and had skin problems.  He just wants to be loved and to snuggle.  We want him to be able to enjoy his golden years with as little pain as possible.  He gets pain medications and goes to physical therapy as well as receiving acupuncture.  To help Redmond get the physical therapy and acupuncture that he needs, sponsor him TODAY.